Archives by date
You are browsing the site archives by date.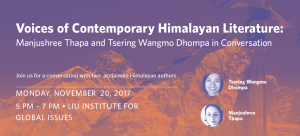 November 7, 2017
Join us for a conversation with two acclaimed Himalayan authors: Manjushree Thapa and Tsering Wangmo Dhompa. They will be discussing their recently published novels, short stories, and non-fiction, considering what it means to represent Nepal and Tibet in the English-language literary scene in North America. Check out the full event listing here.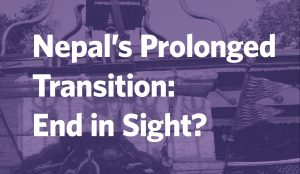 November 2, 2017
Deepak Thapa's talk: Nepal's Prolonged Transition is now available to be viewed online. You can view it here. Alternatively, you can copy and paste the following link into your browser: http://bit.ly/ThapaUBC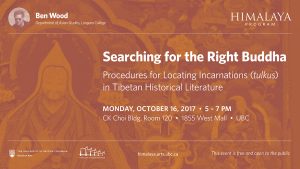 October 2, 2017
This talk considers the topic of incarnate lamas (tulkus)—births of the same awakened consciousness in successive human bodies. It focuses particularly on the practices used to locate subsequent incarnations of deceased Tibetan lamas.  Check out the full event listing and speaker bio here!

August 22, 2017
The Himalaya Program would like to highlight Yujie Ji (Anthropology, PhD), Graham McDowell (IRES, PhD), Dhondup Tashi Rekjong (Asian Studies, PhD) and Ciren Zhuoga (Social Work, PhD) for their focus on studies pertaining to the Himalayan Region. This is a tribute to the diversity of Himalayan Studies at UBC!

August 17, 2017
The UBC Himalaya Program was pleased to partner with the Karma Kagyu Association of Canada and Thrangu Monastery to welcome H.H. the Karmapa to the University of British Columbia.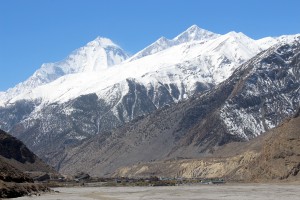 June 26, 2017
The recipients of the 2017 IAR Graduate Research Fellowship have been announced! Congratulations to all students who have been awarded this fellowship. In particular, the Himalaya Program would like to highlight Yujie Ji (Anthropology, PhD), Graham McDowell (IRES, PhD), Dhondup Tashi Rekjong (Asian Studies, PhD) and Ciren Zhuoga (Social Work, PhD) for their focus on studies pertaining […]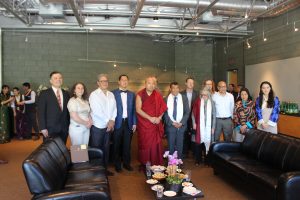 June 22, 2017
Speakers: H.H. the 17th Gyalwang Karmapa and Wade Davis, Professor of Anthropology and the BC Leadership Chair in Cultures and Ecosystems at Risk at UBC The Himalaya Program had the honour to host H.H. the 17th Gyalwang Karmapa in conversation with Dr. Wade Davis at the Chan Centre on UBC's West Point Grey campus to […]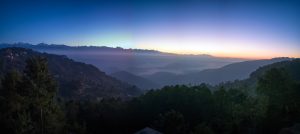 May 31, 2017
Speakers: Delegates from the Nepal Forestry Service During the forestry roundtable, visiting dignitaries from the Nepal Forestry Service provided insight into the ongoing environmental issue of human-created wildfires in Nepal. The wildfires contribute significant carbon emissions and convert Nepal's forested areas to agricultural land. Related environmental issues that arise include species and habitat loss, landslides and […]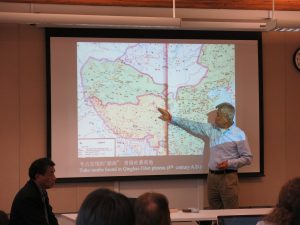 March 31, 2017
Speaker: Li Yongxian, Associate Professor, former Chair of Archaeology, Sichuan University, Visiting Professor, University of Washington Li Yongxian was invited to present his research on "Trade between Tibet and the Tang Empire" as part of the final event of the Himalaya Program's Winter 2017 Event Series. The presentation was well attended by members of the […]